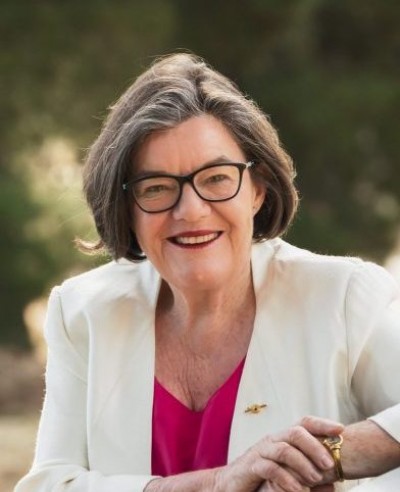 5.30 – 6.30 pm, Thursday 22 September 2022
Cathy McGowan AO
Former MP for Indi
 Title: Democracy is not a spectator sport
During the 2022 election campaign, over 20,000 'ordinary community members' committed to be participants in the Australian democracy system, supporting locally nominated community independent candidates.  For a significant majority it was their first ever taste of political engagement. The results are impressive.
There's a back story to this success which revolves around a kaleidoscope of intersecting venn diagrams, numerous connections and overlaps of leadership, political theory, community development processes, technical and IT resources, design, deliver of training, social media, communication, best practice principles of management and administration, and an ongoing commitment for campaigns, candidates and volunteers to 'be the change they want to see'. Cathy was one of the leaders of this movement: How did it come about and where is it going?
BIO: Cathy was the Member for Indi 2013-2019; She was awarded The Accountability Round Table award for political integrity. She is an Officer in the Order of Australia, a Churchill fellow and lives very happily on her farm in the Indigo Valley in NE Victoria. She is also an ISAA member.